Recruitment is open for a player. People who have applied previously get preference provided the PC fits with the group.
Summary:
The idea is the four PC's would be trying to bring about the end of the world opposed by the forces of heaven and the devils manipulations to an extent. You can think of it sort of like the Messengers tv show except the PC's are trying to end the world and not save it. Settings wise, it would be history as is, up until the game begins. So, no super powers, super science, aliens on earth, etc.
While it would be a limited run game(I have an idea for four adventures), the PC's actions will have a major impact on the world at large. Depending on how flagrantly evil the PC's are, the push back will proportionate as will the worlds reactions. There is no getting around people seeing powered people, but if done right it could get written off as crack pot reporting or buried by the government. Opposing NPC's will also be proportionate to the players restraint. In addition, if the PC's buy the benefits, having influence in say the FBI, CIA, local cops, mob, etc will be an option.
Tone:
Tone wise, it will be dark grey or dark(within in the bounds of the forum rules and taking into account this is not a solely adult only forum). Lethal damage rules will be used if the attack is lethal in nature(gun shot, rocket launcher, etc) or if the attacker is trying to go lethal. Mass combat rules will also be in play.
PCs:
PC's are PL 12 180pp. They should be powerful enough to not have to worry about most mundane threats such as cops or small units of the military. If mundane threats marshal, that is another story such as a whole jet fighter squad going after the PC all launching missiles or naval battle group all launching shells.
While evil, the PC's should still be united as horsemen of the apocalypse. So, no attacking, undermining, making it difficult for each other. In addition, there will be a a major motivation introduced in the first adventure for the PC's to work together. On top of that, all PC's get free powers
Communicate mentally with other Horsemen
Recognize Other Horsemen
Five things to keep in mind
1) While I am fine with having different forms, all PC's should have a default human form and appearance so as to pass as normal.
2) The power source, while the PC's might think otherwise, is divine and all powers are given after they do something awful. That event could be killing a brother, mistakenly killing a bunch of people(protest bombing/hacking gone wrong), or any number of things.
3) The devil nor heavenly God of good have given the powers, but the PC's can think that way if they choose.
4) The PC's do not need to match up with the classical idea of the horsemen(death, famine, etc). They could be any type of PC you can imagine.
5) I don't like to list powers off limits explicitly, but if it seems game breaking or too powerful such as insubstantial with attacking while in that state, arm chair psychic, etc we can work something out. The hope is each PC has something that makes them stand out.
House Rules:
1) Impervious is 1:1 instead of 2:1 points:impervious.
2) Skills are 1pp:3sp for noncombat skills.
3) Lethal damage will be as defined in 3E GM manual(3 degree of failure is staggered and disabled, four degrees is incapacitated and target is dying, lethal recovery even 1 degree of lethal damage takes an hour vs a minute)
The Ring: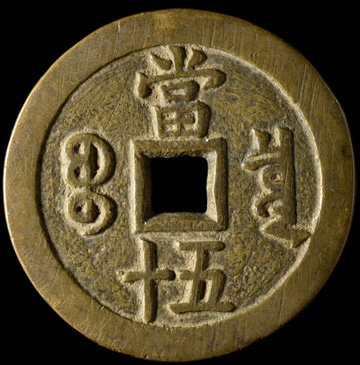 Known Powers: Teleport Horsemen plus enough for a van if all Horsemen work together, uncontrollable precognition, visions
PCS:
Kaito Murphy
: Breaking/repairing things hacker who can turn into a cloud of entropy.
The Cognangion
: A meme incarnate hater of the world.
Garald Medvedev
: Nigh invulernable strongman Russian soldier.
Vincent Colt
: A blaster with violent tendencies.